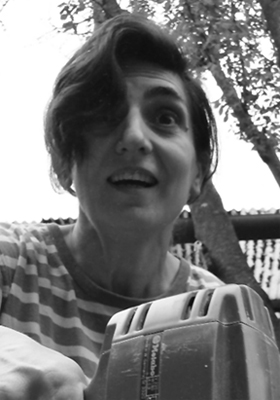 I want to give you a smile… cause we can never have too much of it!
Welcome to Bobolink Studio! This is a small studio based in the Netherlands and I'm Sonia, the designer and maker of all the products in this shop. Inspired by everyday objects, Bobolink creates simple but clever designs with a twist of humor.
Here you'll find fun graphic tees, totes and more, all made for people who don't take themselves too seriously and want to feel special and unique 😉
I design, hand screen print and sew each piece right here so I can ensure that everything is perfect before sending it off to you.
Custom prints are welcome! So feel free to ask if you don't find the right combination of design and/or type of product.
To get in touch, please use the Contact form,
email me at mail@bobolinkstudio.com
or call +31 (0)645-463-723.
Thanks for visiting!
Bringing you joy as a happy-go-lucky bobolink 🙂
bobolink /ˈbɒbəlɪŋk/ A North American song bird